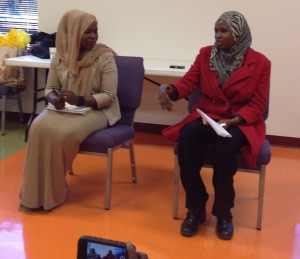 We are almost done!  All the stories for The Sudan and African American Oral Storytelling Project have been collected.  The stories are currently in the process of being translated.   Over the past year Kuumba, the United Sudan and South Sudan Communities Association (USASSCA) & CDF of Clarkston, GA has worked diligently on this venture.   From the initial gathering of the three entities in October 2013, to the recent "Tell Me a Story" Festival in May, we have made huge strides in meeting our goals.
The next steps include:
Reviewing the collected stories
Editing the stories into performance format
Coaching the Sudanese tellers
Kuumba Storytellers selecting stories to include in their own storytelling programs
A final concert presentation of the selected stories with USASSCA
Thanks to everyone for all of your hard work and continued support!
Deborah Strahorn – Brimestone Grant Coordinator